KILLER MIKE'S NEW BLACK-OWNED BANK RECEIVES 'TENS OF THOUSANDS' OF ACCOUNT REQUESTS IN LESS THAN 24 HOURS.
A new majority Black and Latinx-owned and operated digital bank hopes to make supporting Black-owned banks and businesses a little easier for consumers.
Greenwood was created by Bounce TV founder Ryan Glover and his close friend, rapper-activist Michael "Killer Mike" Render. The leadership team at Greenwood, which includes former Atlanta Mayor Andrew Young, unveiled their new platform on Thursday after raising more than $3 million in seed funding in June.Glover has been working on Greenwood since early 2019, but he said interest in the venture spiked after the police killing of George Floyd in Minneapolis sparked a nationwide reckoning with racism that has inspired many Americans — including manyin the corporate world — to support Black-owned businesses and financial institutions.
While the bank doesn't open until January, the company launched its website on Thursday and there is already a waiting list for those who want to open a Greenwood account.
"I will say we're in the tens of thousands," Glover told CNN Business on Friday. "That number is increasing by the day."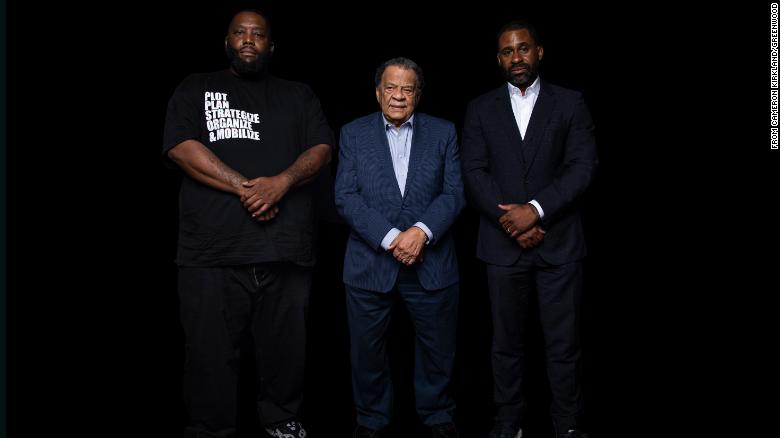 From left, Greenwood bank founders Michael "Killer Mike" Render, former Atlanta Mayor Andrew Young and Bounce TV founder Ryan Glover
What is Greenwood?
Like its competitors Chime, Aspiration, Money Lion and Vero, Greenwood is a digital bank whose financial services — including checking and savings accounts, mobile deposits and peer-to-peer transfers — are fulfilled almost entirely online. The bank offers a global ATM network, Apple and Android Pay services, and two-day advances on paychecks for customers who sign up for direct deposit.Unlike its peers, however, Greenwood's target audiences are Black and Latinx communities and anyone else who wants to support Black-owned businesses. Glover says the bankwill specialize in financing Black and Latinx entrepreneurs who typically have a harder time securing loans from mainstream commercial banks.